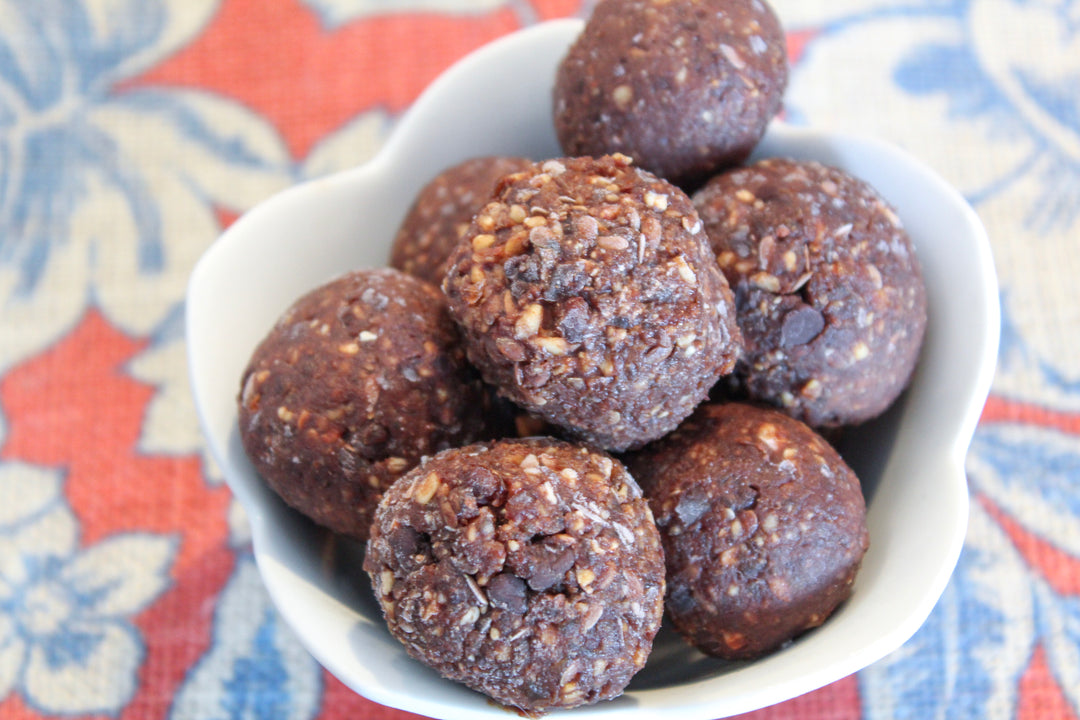 Posted on
---
Ingredients:
1 C Dates
1/4 C Almond butter
1/2 C Roasted almonds
1/4 C Flax seeds
4 Tbsp Cocoa powder
4Tbsp Water
1 Tsp Vanilla extract
Directions:
1.  Blend dates and almonds together in food processor until they are ***almost*** smooth.
2.  Add all other ingredients and mix until it is evenly distributed.
3.  Roll into balls of your size preference and store in the freezer! Enjoy!!
Quick links
Contact
Telephone:  800-398-1043
13501 Cogswell Road
Hickman, CA 95323
info@stackhouseorchards.com
About us
 For over 50 years Rodney and Don Stackhouse have been farming together in the fertile San Joaquin Valley of California. Second generation orchardists, they have spent their whole lives growing only the very best quality fruit and nuts and finding a way to make them available directly to you. This personal, family farm approach ensures the premium quality and consistency you deserve.